Books written in Pakistan for learning to speak in Urdu.
Have you tried learning Urdu using a language learning app? Did you end up learning words that weren't really relevant? Did you struggle to speak, even though you understood things?
Finding the right materials and resources for studying Urdu as a foreign or second language is a daunting task. Unfortunately, resources in the past have been quite limited and academic. So we are working to solve that problem!
We have published our own books for learning Urdu as a second language called Qadam. This textbook was uniquely published in Pakistan. For foreigners learning Urdu, there is truly nothing else quite like Qadam. We've published books for A1.1 and A1.2 levels, with more in the works! We also have an Urdu Grammar workbook. You can find them here in the shop.
Students have been excited to find a book that "prepares you for real life situations with useful vocabulary."
If you are looking for free resources, we've created a list on our free resources page.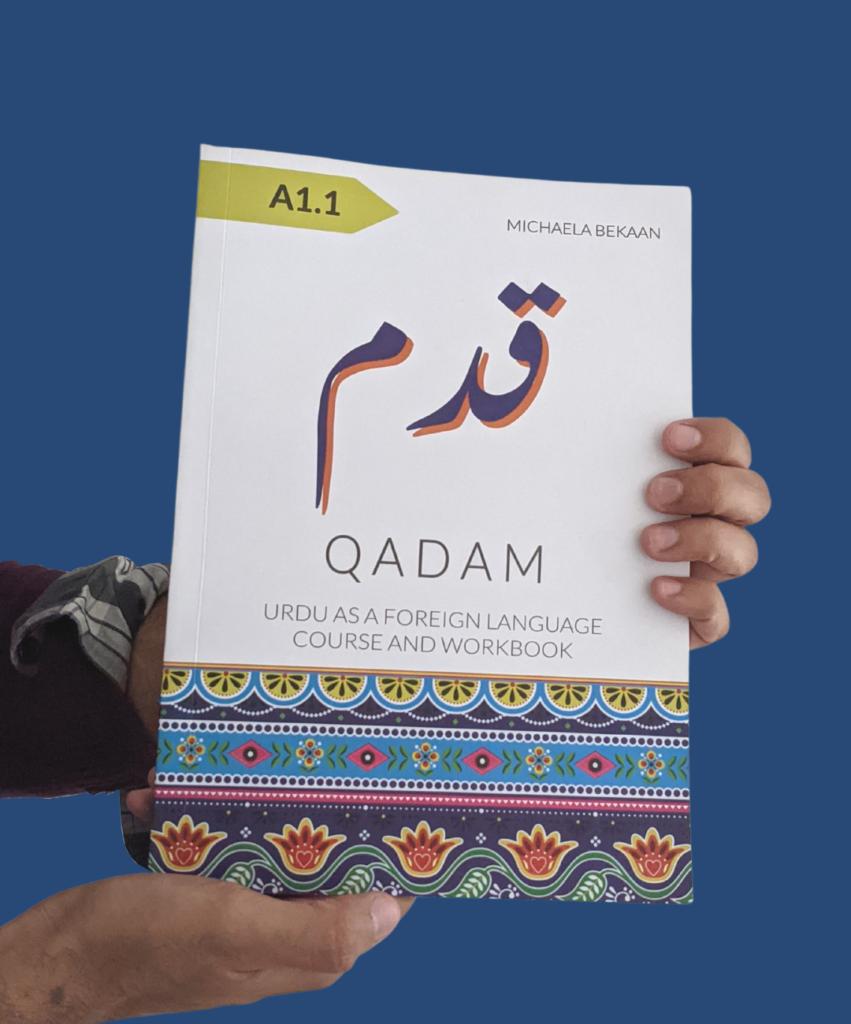 "Qadam has been a good foundation for my Urdu learning and a great resource to utilize in review as I move forward in my journey."